Is a new under floor heating system in your home improvement plans? Now is as good a time as any to get it done, since the kids are now back to school after summer vacation. An under-floor system does not just make the floor nice and warm; it actually warms the entire room as well. One way to make sure that the under-floor system gives you maximum heat is to provide customized insulation for it.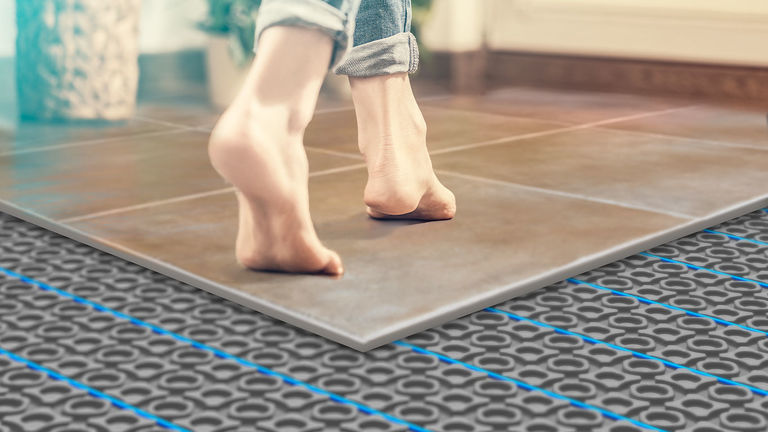 It is possible for an under-floor heating unit to function without being insulated; however, energy conservation is one major reason that homeowners desire under floor heating. It is a law of physics that the heat in a warm object radiates toward nearby cooler objects. So, when your uninsulated under floor heating system is properly engaged, it will most likely travel to and warm up the subfloor even before the heat conducts to the room itself. The result of this is that more energy is expended in the act of heating the floor.
A good quality insulator performs the function of impeding the loss of heat energy to the subfloor, which in turn results in a quicker warm-up time for the floor and the room, improved function of the under floor heating unit, and, most relevantly, a decrease in energy costs.
One of the best materials for insulating under the floor is polystyrene. Polystyrene combines two important qualities: compressive strength that stands up to the wear and tear of daily foot traffic, and excellent insulating properties. If that were not enough, polystyrene is light in weight, easy to handle, cut and shape with simple tools, is impervious to water and resistant to rot.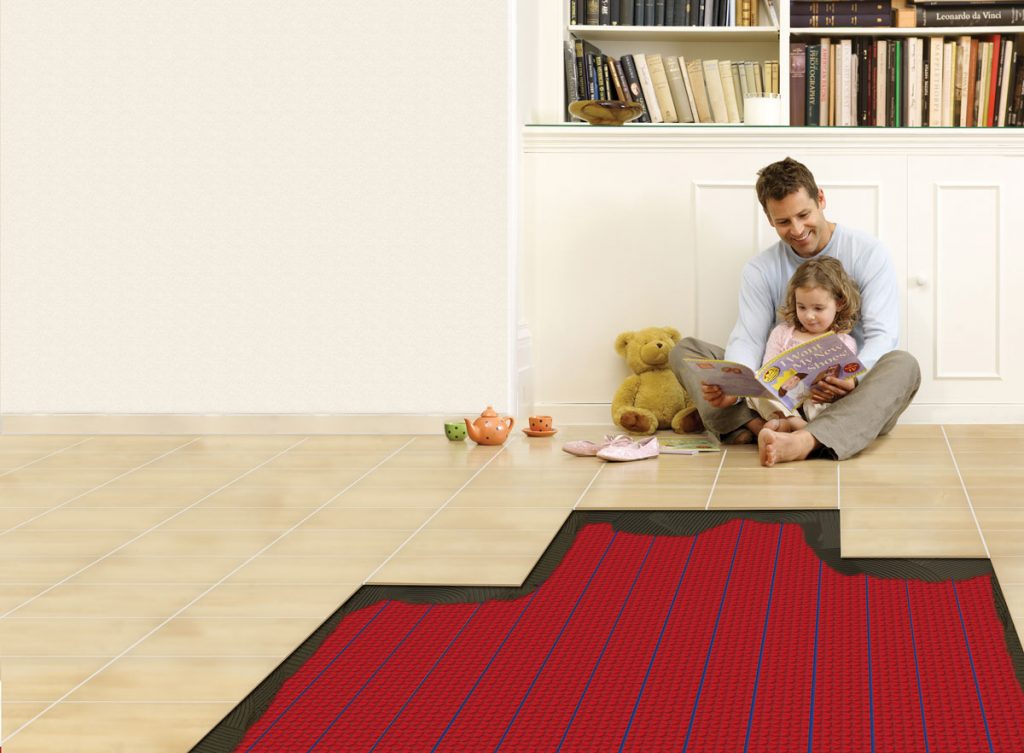 The kind of insulation that is used is dependent on the kind of building it will be in. In new buildings, the thicker the insulation the better, and the thick insulation can very easily be built into the design plans of the edifice. When dealing with a renovation rather than new construction, the dimensions of the finished floor will determine the thickness of insulation that can be used.
The type of floor being heated determines how the insulating boards are fitted. For instance, tile adhesive with a water base is used with cement subfloors. When working with wood subfloors, the floorboards must be firmly attached to the joists before beginning to apply the floor tile adhesive to receive the insulation.
Regardless of whether you choose to run the subfloor heating device throughout the entire room, you will get a better heated floor if you insulate the area beneath the floorboards throughout the room.