If you have ever walked across a tile floor in the middle of the night in your bare feet, you know how extremely cold the floors can be. Many people install beautiful tile, then are forced to cover it with area rugs just to make it tolerable to walk on.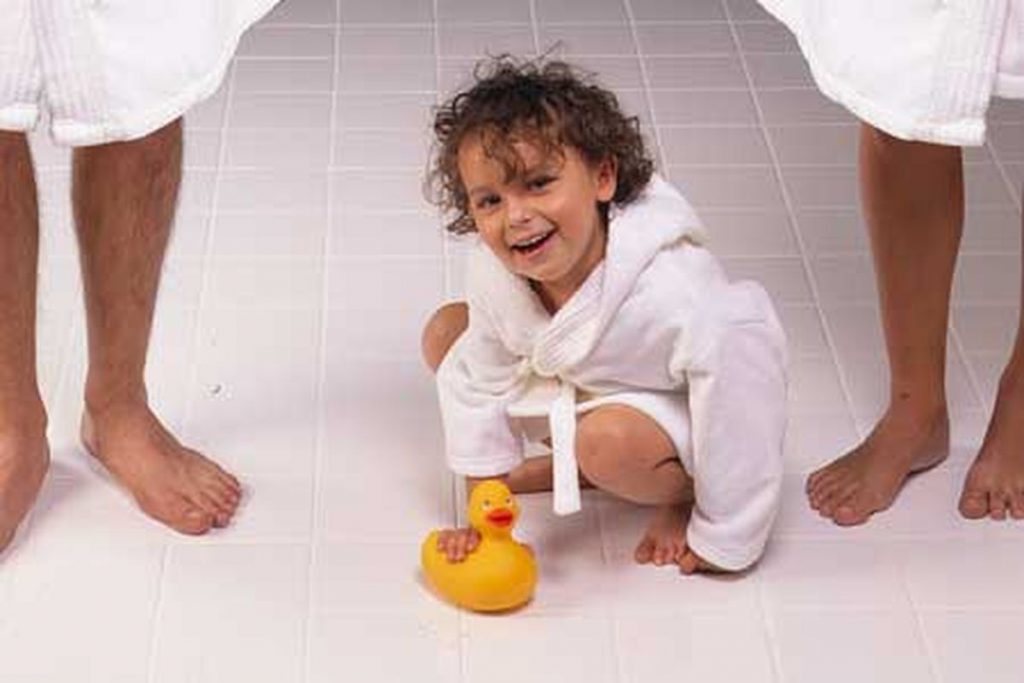 However, you can install tile heaters under the tiles, which warm up the tiles and make them very comfortable to walk on. In fact, the floor tile heaters come with a thermostat which controls the temperature. And because tile hold and radiate heat so well, keeping them warm in the winter helps regulate your house's temperature.
The easiest type of heated floor tiles actually snaps together, making installation a breeze. To start, remove the molding (base) around the edge of the room, and to prepare the subfloor. Screw the subfloor to the joists to help eliminate squeaks. Ensure the floor is flat and float the surface with quick-drying cement if needed.
Lay the underlayment mats and tape the seams. The underlayment is like an electric heating blanket that you lay out in sections, connecting to each other, and ultimately to the thermostat. Once the heating units are in place, measure and install the tiles themselves.
Look for porcelain tiles that are specially designed to be used with heating systems. The kind that snap together are great. A "floating" floor just clicks together, and there is no adhering the tiles with cement.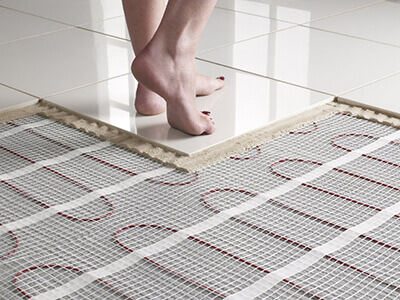 Trim the tiles to fit on the edge. A wet saw with a diamond blade is great to cut the porcelain tiles. When there is no room to hammer the tiles together (at the edge of the wall), use a prybar to pull the tiles together.
With the snappable tiles, you do still need to grout them. Use a 'flexible' grout. Apply it wet, let it dry, then use a wet sponge to wipe away the residue on the tile surfaces.
To keep your hardwood stair treads warm, use stair tread rugs, which adhere directly to the steps. This makes the steps quieter, warmer, and gives better traction.
The best rug pad for radiant heat floors is either a recycled jute or a quality natural rubber. If your rug does not have a slipping issue, then you are quite fine with the recycled jute pad. If you have a slipping issue, then a rubber and jute combination is fine as well.
The important thing to remember with either type of rug pad on radiant heat floors is to avoid any pad with chemicals or a spray adhesive. The right recycled jute does not contain any chemicals or plastic. The right jute and rubber pad contain a solid layer of rubber and not a "rubber like" substance that can transfer to your floor.