We are all creatures that love warmth, and when it's cloudy outside and the apartment heater hasn't been turned on or has already been turned off, we start looking earnestly for another source of heat. Sure, a cup of hot tea with a blanket is nice, but it's usually not enough. The solution is simple though: using an electric heater.
Yet, once you decide to buy one, you'll find such a variety of heaters that it will make your head spin. To avoid bad decisions and rushed purchases, you need to know what to consider when choosing a heater for your home. In this article, we've put together the most relevant information you should know before buying a heater.
Heater Power
Choosing the optimal heater power depends on many factors:
the room's surface area
the height of the ceiling
the number of windows
the quality of the thermal insulation
the temperature difference between the inside and outside of the room
the presence of other heat sources
the presence of equipment with high heat dissipation (certain televisions, computers)
the view from the room's windows, etc.
Obviously, when choosing an electric heater for a home, few people will use complex formulas to calculate energy, so you can use a simple rule of thumb. For every 1 m2 of area, you need 100 watts of heating power for a standard ceiling height (about 2.7 m). For each window, it is better to add 200 watts of power. It turns out that for a room of 15 m2 with a window, a heating of 1.7 kW is sufficient.
With a ceiling height of more than 3 m, the following calculation procedure is used. Multiply the area by the ceiling height and divide by a factor of 30, then add 200 watts to each window. Thus, for a room of 15 m2 and a ceiling height of 3.2 m (one window), you will need a heater with a power of 1.8 kW.
Many manufacturers indicate in which area the heater is designed. If the room has another heat source, you can use a less powerful heater. If we are talking about, for example, a country house where there are no other heat sources, then it is better to use a heater with a power reserve, provided the wiring allows it. Remember that with constant operation at maximum power, the heater brakes more quickly.
Most devices have several operating modes and are equipped with a thermostat so that it is convenient to maintain a comfortable temperature.
Control System
The heater can be controlled in 3 different ways:
(i) Mechanically.
These are control systems with buttons we all know, and rotary knobs. A reliable and easy to use the device, but with it, the heating temperature can only be set approximately, because the lever is set to the "minimum", "maximum" or one of the intermediate values. You will have to study the intricacies of the device for some time to understand how the ideal temperature is reached.
(ii)Electronically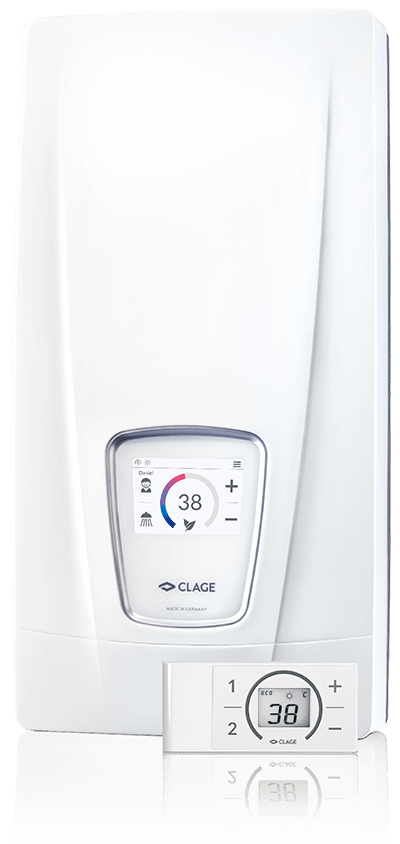 These are the buttons (physical or touch) and the screen. With this control, you can set the temperature with a precision of one degree, program a timer, activate/deactivate the programming. The display shows the room temperature, the time, and possibly other information. As a rule, the control is provided by the remote control.
(iii)Smartphone Remote Control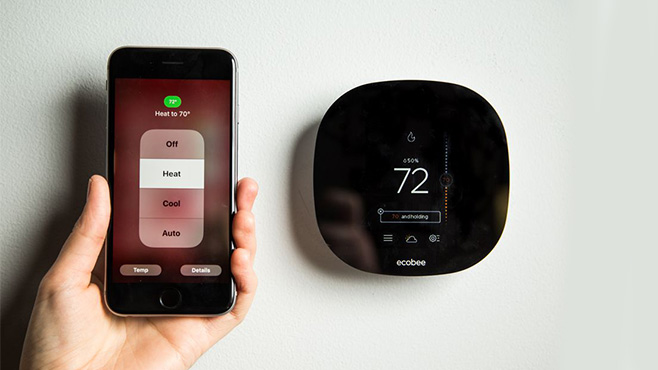 This is the most advanced option. Thanks to special applications, you can remotely control the operation of the heater. For example, turn it on 30 minutes before going home. Convenient, but for this feature you need to pay a lot of money.
Type of Mounting
Think ahead about where you want to place the heater and how often you plan to move it. Depending on this, choose one of the possible installation options:
outdoor
wall-mounted
ceiling
installation on any horizontal surface (relevant for the fan heater)
Some models offer several mounting options. Convectors, for example, can be placed on the floor or attached to a wall. For ease of movement, some heaters are equipped with wheels.
Noise Level
The manufacturer in the product characteristics indicates the maximum noise level. If you plan to place a heater in the bedroom or nursery, pay attention to this parameter. Infrared heaters are considered the quietest; oil, Micathermic, and quartz heaters are not very noisy. Further down the noise level are convectors and fireplaces. The loudest are fan heaters and heat guns. Thermal curtains are also decently noisy, but they are installed at the entrance, so there isn't much discomfort.
Do you have any other tips for choosing a heater for your home? Share them with us in the comment section below!