Contents
– What type of electrical installation?
– Carry out your electric installation
– Designing the plan of your electrical installation
– Calling on a professional
You should carry out your electrical installation according to the rules of the trade. Your comfort and, above all, your safety depends on its proper functioning. What type of installation should you choose? Should you call in a professional, or can you do it yourself?
Before starting an electrical installation, you must draw an electrical diagram of the installation. It allows you to know the electrical elements' location, such as switches or sockets, for example.
What type of electrical installation?
There are several types of installation for electrical circuits:
– Recessed installation: this is the most aesthetic because cables hide in the walls. Only electrical equipment (sockets, switches, etc.) is visible. It is also the most expensive renovation solution because it is necessary to make grooves in the walls to install the ducts and electrical cables.
– Visible (or surface) installation: here, the electrical cables are installed in ducts, such as conduits or skirting boards, for example. The electrical equipment is surface-mounted, i.e., placed against the ducts. This is an economical but less aesthetic solution.
Carry out your installation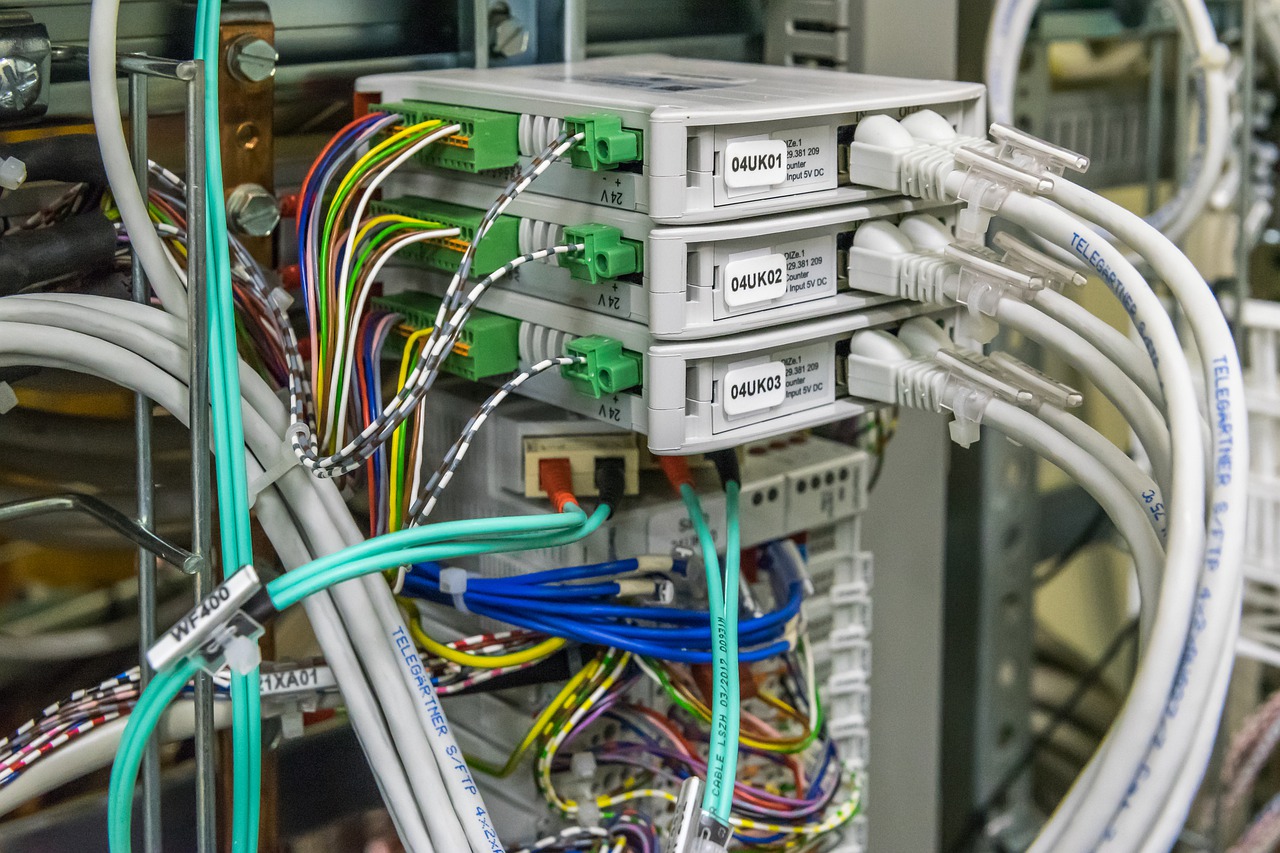 Eager to invest yourself fully in work on your home? Seasoned do-it-yourself-er? Want to save money? Is it a good idea?
Solid knowledge of electricity is an essential prerequisite! Indeed, these are not small DIY jobs; you will have to observe strict electrical standards to obtain an efficient and, above all, safe installation!
Designing the plan of your electrical installation
The electrical diagram represents the electrical circuit of housing with standardized symbols such as a switch, a fuse, or an electrical cable.
Before starting work, it is essential to draw an electrical installation plan to visualize all the location elements. The architectural electrical plan will also be used by professionals to define and set up your installation's wiring.
Call a professional
An electrician is a best-qualified person to carry out quality work and to respect electrical standards. Calling on a professional is a solution that has many advantages:
– the duration of your work is planned and faster;
– your installation meets the standards;
– you don't risk injury during installation;
– you are insured in case of defects or accidents.
The electrician is a craftsman specialized in the electrical installation of a building. He can also intervene to install the electrical wiring as well as home automation or security networks.
The missions of the electrician
The electrician's role is to set up cables that distribute the current and connect the various electrical equipment (sockets, circuit breakers, switches, etc.).
To do this, he begins by studying the electrical installation plans and then verifies that the structure is safe. He is also responsible for carrying out any repairs.
Areas of expertise
An electrician can be called upon by individuals and professionals (companies, communities, etc.).
The electrician can:
– participate in the installation of communication systems (telephony, computer links, etc.), surveillance or signaling systems;
– install home automation networks for both security and technical management (heating, air conditioning, lighting, etc.);
– setting up, connecting, and maintaining automation systems (motors, programmable logic controllers, etc.) for industrial companies.
Note: electricity is a dangerous field that requires precision and experience. The electrician is the guarantor that no electrical risk exists.
Choosing the right electrician: Registrations and references
The electrician must be registered; if it is a company with more than 10 employees, he will be registered at the Chamber of Commerce and Industry. Self-employed persons, artisans, or those with fewer than ten employees will be recorded in the Trade Register. This registration is only possible for professionals with some years of experience in the field.
Most electrical companies are attached to the International Brotherhood of Electrical Workers (IBEW). Check to see if the one you are interested in is listed there. Electricians may also prove that they have obtained qualifications from organizations with an ecolabel index, which is awarded to a company recognized as an environmental guarantor, which is useful for getting financial aid for photovoltaic panels, heat pumps, ventilation, and heating and lighting equipment.
The cost of an electrician
Don't be satisfied with a single quote, but take the time to compare several, as rates can vary significantly from one electrician to another.
An estimate becomes a contract upon signature and must detail the quantity and price of each detail of the service, plus the VAT rate and the period of validity of the offer.
Rates of service
The electrician rates are incredibly variable and depend directly on the region, the craftsman's experience, and the nature and scope of the work. But even if it is an emergency (power outage, breakdown, etc.), the electrician must be able to tell you the rate over the phone.
We can, if you wish, put you in touch with one or more electrical installation specialists. They will be able to offer you a personalized estimate.