We live in a world where people don't think about the consequences of their selfish and greedy actions and therefore the world comes out as cruel. In this difficult world, there are some snags in the way a believer's life goes, which cannot be avoided. However, as Christians, we should be willing to step forward, publicly declare our faith and commitment to the Lord and demonstrate this same belief through our daily life.
For instance, let's take the example of the business world. There is something alluring and very powerful about taking risks and getting into the business world. There is also something remarkably great about launching yourself on an entrepreneurial journey and becoming your own boss. You get to escape a dysfunctional or rather toxic work environment; which means you get to decide where the finances go and create your own company culture. Besides, you'll be providing yourself with a sense of stability for the future and securing the legacy of your family.
The challenges of a Christian standing firm in his/her Christian values and a businessperson applying good ethics to his/her business practices are nearly the same. But, I wonder, can't you be both a successful businessperson and a good Christian?
As a businessperson myself, I believe integrity and good ethics are essential to the success of a company. As you pursue this path, isn't it easier to hold on to your belief and apply your Christian values to your business practices?
Despite today's "Babylonian" work culture, business owners, especially HVAC professionals, have had a lot of opportunities to build their businesses from their Christian beliefs. Many have been able to take their position as HVAC business leaders, profess their belief in the good news of the Lord and demonstrate their belief in the way they conduct their business with customers, which includes both believers and non-believers.
C & L Services – Gainesville, Florida, US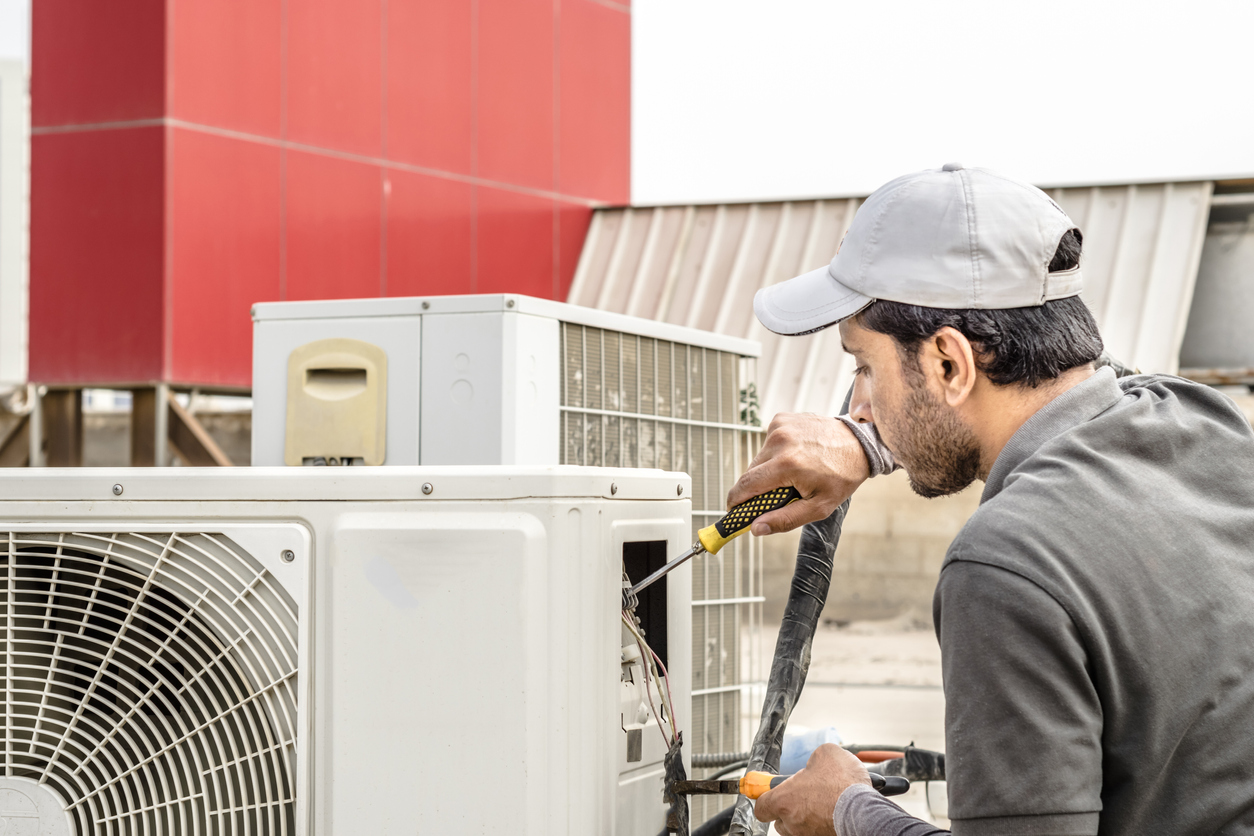 Found in the largest city in North Central Florida, C & L Services is a Christian-based HVAC company created by Chad Bayer. The company was created with the goal to always provide customers with unmatchable cooling, heating and other HVAC services at extremely affordable prices. Backed by 18 years of experience and a dedicated and certified team of HVAC technicians, the company aims at keeping its customers comfortable in their homes or business establishments.
Their mission statement is inspired by the following Biblical verse:
"Truly I tell you, if you have faith as small as a mustard seed, you can say to this mountain, 'Move from here to there,' and it will move. Nothing will be impossible for you."
– From Matthew 17: 20
This is what their clients say:
"Words cannot express how much gratitude and appreciation we have for you. Thanks you so much for your willingness to work with us on purchasing this much needed unit."
"Much thanks for the time and effort you spent repairing my air conditioner. They should be well praised for the extra returned trips they made to finish the job in spite of the holiday, the late hours and inconvenience. This Christian-based company truly earned our appreciation."
"I am very pleased with their services and the 3 installing employees were very polite, friendly, and hard working."
Rainbow Heat & Air – Yukon, Canada
If you are a Christian living in the smallest Canadian territory and in serious need of some HVAC services, I strongly suggest this Christian-based business. The company was founded in 1976 and is still known today for its loyalty and honesty with its customers.
Their goal and mission statement are based on the following Biblical verse:
"Jesus said to her, "I am the resurrection and the life. The one who believes in me will live, even though they die…"
– From John 11: 25